Do engineers and God have anything in common? At allthingsnew.tech, we explore the intersection of theology and technology, ask the hard questions, and create conversations. Join us as we think aloud with entrepreneurs, technologists, and innovators from the Bay Area and beyond.
Episodes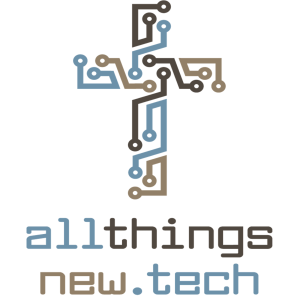 Thursday Jun 18, 2020
Thursday Jun 18, 2020
"Ethical problems are like birds. We're surrounded by birds all the time [...] but you don't necessarily notice them. If you want to notice that they're around, you have to choose to notice them."
Our newest episode features Brian Green, the director of technology ethics at the Markkula Center for Applied Ethics at Santa Clara University. In their conversation, ATN host Paul Taylor and Brian explore a complex yet significant topic of technology ethics: what it is, how it's related to the Christian perspective, and why it's important. They also talk about ways that the tech industry can apply ethics when building technology (including for AI and space exploration!). Listen in for these great points of discussion and more.
BRIAN GREEN
Brian Patrick Green is the director of technology ethics at the Markkula Center for Applied Ethics. His work is focused on the ethics of technology, including such topics as AI and ethics, the ethics of space exploration and use, and the relationship of technology and religion (particularly the Catholic Church). He teaches AI ethics in the Graduate School of Engineering and formerly taught several other engineering ethics courses. He is co-author of the Ethics in Technology Practice corporate technology ethics resources. 
Green is a member of the Safety-Critical AI working group at Partnership on Artificial Intelligence to Benefit People and Society. He also coordinates the Center's partnership with The Tech Museum of Innovation in San Jose, the Hackworth grant program, the Technology and Ethics Faculty Group, the Environmental Ethics Fellows, and several other initiatives. Additionally, he has been published, interviewed, or mentioned in media including America, The Atlantic, The China Global Television Network, CNN.com, The Daily Beast, IEET, Nature, and NBC Bay Area.
His background includes doctoral and master's degrees in ethics and social theory from the Graduate Theological Union in Berkeley, and his undergraduate degree is in genetics from the University of California, Davis. Between college and graduate school, he served for two years in the Jesuit Volunteers International teaching high school in the Marshall Islands.
Thursday Dec 06, 2018
Thursday Dec 06, 2018
In episode 2, ATN host Paul Taylor talks with Mo Fong, Director of Google Technical Solutions. Mo's work at Google has spanned an impressive variety of fields, from improving diversity in tech to Google Search. Join their conversation about access to technology, data integrity, and empowerment to create and use technology well.
MO FONG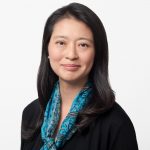 Mo has worked at Google for the past 12 years. She is currently the Director of Google Technical Solutions for Google Assistant and Search. Previously, she led Google's efforts in K-12 Education Outreach and served as Chief Compliance Officer for Google Wallet. Prior to Google, Mo worked at PayPal in risk management and served as the Executive Director of the Stanford Educational Leadership Initiatives. She holds a BS in Chemical Engineering and MA in Education from Stanford University and an MBA from Harvard Business School. Outside of work, Mo is busy trying to keep up with her two sons (8 and 10 years old). She is also passionate about equity issues in K-12 education, such as bringing more girls and underrepresented groups into STEM fields and making schools a better place to work for teachers.