Do engineers and God have anything in common? At allthingsnew.tech, we explore the intersection of theology and technology, ask the hard questions, and create conversations. Join us as we think aloud with entrepreneurs, technologists, and innovators from the Bay Area and beyond.
Episodes
Monday Jan 04, 2021
Monday Jan 04, 2021
Happy New Year! Thanks to all of our listeners for tuning in last year, and we are excited for what's coming up at ATN this year.
Our first episode in 2021 features a conversation with Nathan Barczi, executive director at MIT's Octet Collaborative. He is also a former economist-turned associate pastor at Christ the King Presbyterian Church. In this episode, ATN host Paul Taylor and Nathan delve into a wide variety of topics encompassing faith, technology, and science. Join them as they talk about the Christian perspective on creation, Nathan's work with Harvard Medical School's pgED project, and the role of Christianity in shaping technology ethics--both in academia and industry.
NATHAN BARCZI
Nathan Barczi has served as Associate Pastor at Christ the King Presbyterian Church since 2014, where he was awarded the John Stott award from the Creation Project at the Henry Center, a grant that supported him and his congregation in a year exploring the doctrine of creation in an age of science with eminent scientists and theologians.  He is a cohort facilitator for the Boston Fellows, and a fellow of the Center for Pastor Theologians.  His Christianity Today article about his work with Harvard geneticists exploring the bioethics of gene editing won an Evangelical Press Association Award. Prior to serving in full-time vocational ministry, he was an economic consultant for The Brattle Group and an assistant economist at the Federal Reserve Bank of New York.  He holds a PhD in theology from the University of Nottingham and a PhD in economics from MIT.  He did his undergraduate work at Stanford University in his native Silicon Valley.  He lives with his wife (another Bay Area native) and three children in Somerville, Massachusetts.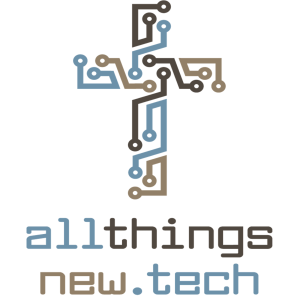 Tuesday Mar 10, 2020
Tuesday Mar 10, 2020
Note: Please be advised that this episode contains sensitive content.
Our latest episode features John Tanagho and Amanda Vohs from International Justice Mission (IJM). IJM is a nonprofit working with government and international law enforcement to combat online sexual exploitation of children (OSEC). In a powerful conversation with ATN host Paul Taylor, John and Amanda discuss their work at IJM and technology. Specifically, they delve into ways technology is used for good and evil; the benefits and challenges of creating more ethical technology; and the intricate connection between technology and human relationships. Listen in to hear more about IJM's work to set children free from OSEC, and how technology can promote a more just world for all. 
JOHN TANAGHO
John Tanagho serves as the Field Office Director for International Justice Mission in Cebu, the Philippines where he leads the team to combat online sexual exploitation of children (OSEC) by partnering with government and international law enforcement to strengthen the justice system.  Through partnerships with law enforcement, prosecution and aftercare agencies, IJM supported the Philippine government in rescuing 560 victims, arresting 235 suspects and securing 73 convictions in OSEC cases (as of 2019). John is developing the next phase of IJM's OSEC program through a global center to scale justice system solutions that protect children from OSEC globally, including through technology industry partnerships.  John speaks internationally and is interviewed by international media on OSEC.  Before joining IJM, John worked as a lawyer in Chicago for six years at a large law firm, specializing in complex civil litigation and white-collar internal investigations.  He received his law degree from Loyola University Chicago School of Law and undergraduate degrees in Philosophy and Psychology from Roger Williams University.
AMANDA VOHS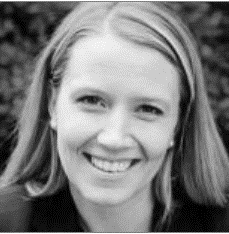 Amanda Vohs serves as the Director of Strategic Partnerships, and is responsible for building the network of partners that fuel the work of IJM. Before joining IJM in 2016, Amanda worked in sales and project management in the tech field throughout the US and globally. With a Master's Degree in Conflict Resolution, she wrote her thesis in Uganda, focusing on the use of children in armed conflict. She lives in the San Francisco Bay Area with her husband and three children.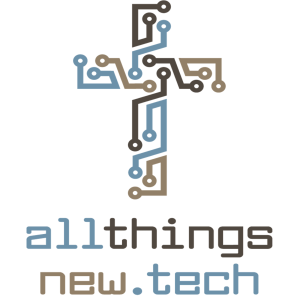 Thursday Nov 15, 2018
Thursday Nov 15, 2018
The All Things New podcast is finally here! We're excited to launch our first episode featuring Paul Lee, founder of Threadloom. The company's mission is to uncover the treasure trove of valuable information stored within internet forums. In this episode, ATN host Paul Taylor and Paul Lee talk about the dignity of people with real wisdom to share, determining truth in a world of profit and popularity, and the value of real relationships.
PAUL LEE
Paul is CEO and Co-founder of Threadloom, a startup working to fix how people get information on the Internet. Prior to founding Threadloom, Paul was a product manager at Google, and a consultant with Foundation Strategy Group and McKinsey. Outside of work, Paul has volunteered with the Clinton Foundation HIV/AIDS Initiative, World Relief, and International Justice Mission. Paul lives in Palo Alto with his wife and their two children.