Do engineers and God have anything in common? At allthingsnew.tech, we explore the intersection of theology and technology, ask the hard questions, and create conversations. Join us as we think aloud with entrepreneurs, technologists, and innovators from the Bay Area and beyond.
Episodes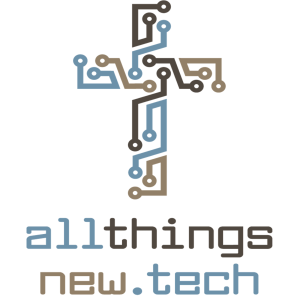 Sunday Oct 11, 2020
Sunday Oct 11, 2020
We're happy to share a new podcast episode with Angelo Blancaflor, Intervarsity USA's evangelism communications manager and ATN's newest team member (welcome, Angelo!). ATN host Paul and Angelo have a fascinating conversation about digital ministry in the current pandemic. What is digital ministry? How do we use technology for evangelism, ministry, and outreach--for example, for college students? How can communities adapt to our predominantly online existence, in order to connect meaningfully with one another? We hope you enjoy exploring these questions and more! 
ANGELO BLANCAFLOR
Angelo Blancaflor serves as the Communications Manager for InterVarsity's Evangelism department, where he creates online evangelism resources and training for thousands of college students around the country. He is the co-conference chair of PassionTalks 2020, which hosts humble dialogue around pressing issues in the world. Angelo lives in Chicago, IL with his wife, Alison. You can follow him on instagram @evangeloism.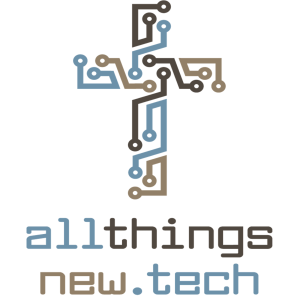 Friday May 08, 2020
Friday May 08, 2020
Episode 11 features Sherol Chen, software engineer at Google Stadia and founder + CEO of PassionTalks. An avid gamer, Sherol is passionate about using artificial intelligence to tell stories in game design. In this episode, ATN host Paul Taylor and Sherol discuss how creating games points to the biblical creation story; the challenges Christians face in gaming; and the power of storytelling--all while bonding over their favorite games. We hope you enjoy listening to their fun, insightful conversation!
SHEROL CHEN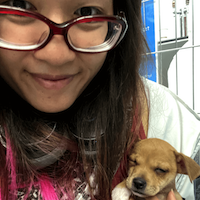 At Google, Sherol has advocated for Machine Learning for Cloud enterprises, worked in Research at Google Brain for Machine Learning in Music and Creativity for project Magenta, and built algorithmic search results for YouTube. She's taught Artificial Intelligence for Stanford and around the world in Kazakhstan, China, India, Chile, and Peru. Her PhD work is in Computer Science, researching storytelling and Artificial Intelligence at the Expressive Intelligence Studio. Currently, Sherol is working on applied research in AI-enabled believable characters for the Stadia gaming platform at Google.
Sherol is also a founding member of the Google Inter-Belief Network and serves as an inaugural steering committee member for the Google Christian Fellowship. Her most meaningful entrepreneurial accomplishment to date is the band she founded in grad school, appropriately named the Terminal Degree Jazz Band. Sherol is also the founder and CEO of Passion Talks International, encouraging the voice for faith-driven excellence and academic curiosity for over a decade. All her opinions are her own and do not represent her affiliated institutions.
Thursday Dec 06, 2018
Thursday Dec 06, 2018
In episode 2, ATN host Paul Taylor talks with Mo Fong, Director of Google Technical Solutions. Mo's work at Google has spanned an impressive variety of fields, from improving diversity in tech to Google Search. Join their conversation about access to technology, data integrity, and empowerment to create and use technology well.
MO FONG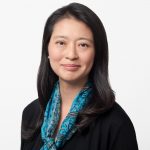 Mo has worked at Google for the past 12 years. She is currently the Director of Google Technical Solutions for Google Assistant and Search. Previously, she led Google's efforts in K-12 Education Outreach and served as Chief Compliance Officer for Google Wallet. Prior to Google, Mo worked at PayPal in risk management and served as the Executive Director of the Stanford Educational Leadership Initiatives. She holds a BS in Chemical Engineering and MA in Education from Stanford University and an MBA from Harvard Business School. Outside of work, Mo is busy trying to keep up with her two sons (8 and 10 years old). She is also passionate about equity issues in K-12 education, such as bringing more girls and underrepresented groups into STEM fields and making schools a better place to work for teachers.