Do engineers and God have anything in common? At allthingsnew.tech, we explore the intersection of theology and technology, ask the hard questions, and create conversations. Join us as we think aloud with entrepreneurs, technologists, and innovators from the Bay Area and beyond.
Episodes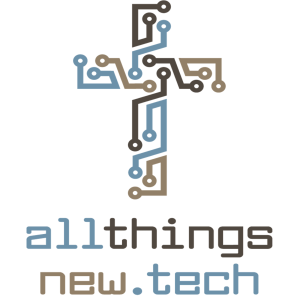 Tuesday Feb 16, 2021
Tuesday Feb 16, 2021
Join Paul Taylor as he talks with Pete Shull, a Professor of Mechanical Engineering at Shanghai JaoTong University. Pete works with artificial intelligence for medical applications. Paul and Pete will talk about what it means to be human as robots grow in capability and some cultural differences in tech expectations between China and the US.
Pete Shull
Pete Shull is a Professor of Mechanical Engineering at Shanghai JaoTong University. He received his Ph.D. from Stanford University in 2012, where he studied real-time sensing/feedback, human movement training, and biomechanics.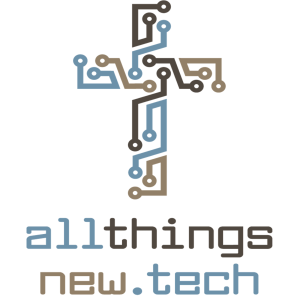 Monday Oct 14, 2019
Monday Oct 14, 2019
We're excited to share this conversation with Tim Berglund, Director of Developer Relations at Confluent. Confluent has developed technology that processes data as event streams in real-time. In this episode, ATN host Paul Taylor and Tim explore how this revolutionary data paradigm affects our identity, both online and offline. Do we actually exist, or does stuff just happen to shape our existence? How do data change the way we perceive ourselves or want others to perceive us? If we don't have data recorded, does that mean we actually did anything? Listen in for these thought-provoking questions and more.
TIM BERGLUND
Tim serves the Lord Jesus Christ as a technology leader, father, husband, and church elder. He works as the director of the Developer Relations team at a Silicon Valley startup, where he is able to speak frequently at conferences, create developer-targeted training videos, and provide a place for the people on his team to grow in their own callings. He also serves as a Ruling Elder and occasional adult Sunday School teacher at Skyview Presbyterian Church in Centennial, CO. He tweets as @tlberglund, blogs very occasionally at http://timberglund.com, and lives in Littleton, CO with the wife of his youth, with whom he is grateful to have three adult children.