Do engineers and God have anything in common? At allthingsnew.tech, we explore the intersection of theology and technology, ask the hard questions, and create conversations. Join us as we think aloud with entrepreneurs, technologists, and innovators from the Bay Area and beyond.
Episodes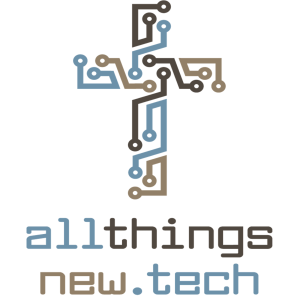 Tuesday Feb 16, 2021
Tuesday Feb 16, 2021
Join Paul Taylor as he talks with Pete Shull, a Professor of Mechanical Engineering at Shanghai JaoTong University. Pete works with artificial intelligence for medical applications. Paul and Pete will talk about what it means to be human as robots grow in capability and some cultural differences in tech expectations between China and the US.
Pete Shull
Pete Shull is a Professor of Mechanical Engineering at Shanghai JaoTong University. He received his Ph.D. from Stanford University in 2012, where he studied real-time sensing/feedback, human movement training, and biomechanics.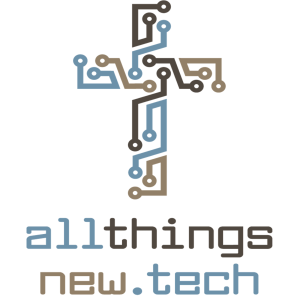 Tuesday Jun 30, 2020
Tuesday Jun 30, 2020
We're excited to share a new episode with ATN host Paul Taylor and our guest Nona Jones, head of faith-based partnerships at Facebook. As an advocate of digital ministry, Nona is passionate about building faith-based communities online. In their conversation, Paul and Nona talk about how technology is shaping church and ministry (especially relevant in this pandemic!). They also share thoughtful ideas around how Christians can think about digital platforms, such as social media. Tune in for their insights and stories!  
NONA JONES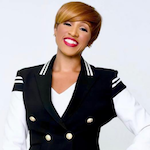 Nona Jones is a rare combination of preacher, author, business leader, entrepreneur, pastor and success strategist with more than fourteen years of executive leadership experience across multiple sectors.
Nona has been profiled by ESSENCE Magazine as an "Under 40 Woman to Watch" and Florida Trend Magazine as one of Florida's "30-Something All Stars." She is currently President of the Gainesville (FL) Chapter of The Links, Incorporated and serves on the University of Florida Digital Advisory Council. She most recently served as Secretary of the Florida Juvenile Justice Association Board of Directors and on the Georgia Statewide Human Trafficking Task Force. She is a graduate of Leadership Florida and the Presidential Leadership Scholars Program, a unique leadership development initiative led by President Bill Clinton and President George W. Bush. For more about Nona, visit her website: https://www.nonajones.com/.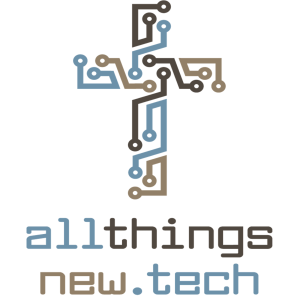 Thursday Nov 15, 2018
Thursday Nov 15, 2018
The All Things New podcast is finally here! We're excited to launch our first episode featuring Paul Lee, founder of Threadloom. The company's mission is to uncover the treasure trove of valuable information stored within internet forums. In this episode, ATN host Paul Taylor and Paul Lee talk about the dignity of people with real wisdom to share, determining truth in a world of profit and popularity, and the value of real relationships.
PAUL LEE
Paul is CEO and Co-founder of Threadloom, a startup working to fix how people get information on the Internet. Prior to founding Threadloom, Paul was a product manager at Google, and a consultant with Foundation Strategy Group and McKinsey. Outside of work, Paul has volunteered with the Clinton Foundation HIV/AIDS Initiative, World Relief, and International Justice Mission. Paul lives in Palo Alto with his wife and their two children.