Do engineers and God have anything in common? At allthingsnew.tech, we explore the intersection of theology and technology, ask the hard questions, and create conversations. Join us as we think aloud with entrepreneurs, technologists, and innovators from the Bay Area and beyond.
Episodes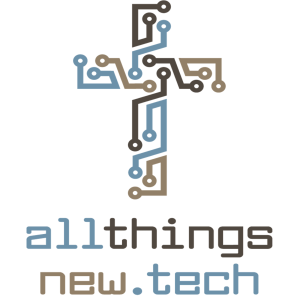 Thursday Apr 16, 2020
Thursday Apr 16, 2020
In episode 10, ATN host Paul Taylor discusses theology and blockchain with Jason Lee. Jason is Vice President of the NEM Foundation, a group which oversees a technology protocol for blockchain. Their conversation provides deep insights into the importance of blockchain, the rise of cryptocurrency (an application of blockchain), and the ways Christians can think about transparency, trust, and privacy. Tune in to learn more about these emerging (and exciting) technologies, as well as significant theological implications!
JASON LEE
Jason is the Vice President for NEM Foundation, serving as Board of Director, Executive Committee and Council Member. As an advocate for emerging technologies, he was recognised as a Forbes 30 Under 30 Asia 2018 list-maker and had represented NEM Foundation in 30 cities over the past year as an advocate in his past role as the partnerships & strategic alliances director. He is based in Melbourne and was originally from Kuala Lumpur.