Do engineers and God have anything in common? At allthingsnew.tech, we explore the intersection of theology and technology, ask the hard questions, and create conversations. Join us as we think aloud with entrepreneurs, technologists, and innovators from the Bay Area and beyond.
Episodes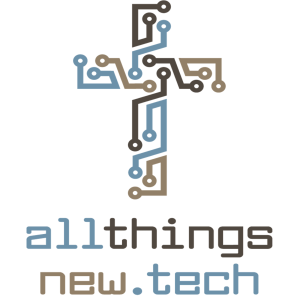 Thursday Feb 14, 2019
Thursday Feb 14, 2019
Our latest episode features Ian Hsu, Founder of Prayvine. Prayvine is a non-profit that provides an online space for people to pray more effectively for missionaries. While Ian aims to bring mission workers and their supporters closer together, his work brings up deeper questions about technology, human behavior, and relationships. Is praying online legitimate? How does technology impact our spiritual lives if we type our prayers on a screen? Can God actually use us when we pray on the internet? Join ATN host Paul Taylor and Ian as they explore these fascinating questions and more.
IAN HSU
Ian Hsu is founder and CEO of Prayvine, a faith + tech "startup" ministry that is working to spark a global prayer movement for missions. Prior to founding Prayvine, Ian led Stanford University's digital engagement strategy and was widely recognized as Stanford's leading expert in digital communications. As a consultant and mentor, Ian coaches Fortune 100 companies, national governments, and entrepreneurial Stanford students on strategy, marketing, and leadership. He holds a B.S. in electrical engineering and M.S. in management science & engineering from Stanford University. After 20 years in Silicon Valley, Ian moved back to Orlando (where he grew up) and is happy to be home again.