Do engineers and God have anything in common? At allthingsnew.tech, we explore the intersection of theology and technology, ask the hard questions, and create conversations. Join us as we think aloud with entrepreneurs, technologists, and innovators from the Bay Area and beyond.
Episodes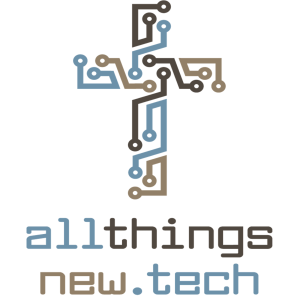 Wednesday Nov 13, 2019
Wednesday Nov 13, 2019
In our newest episode, ATN host Paul Taylor talks with Oliver Miao, CEO and co-founder of Pixelberry Studios. A seasoned entrepreneur in mobile gaming, Oliver pioneered story-based games that give players the opportunity to interact with a narrative and make choices. Paul and Oliver's conversation touches on fascinating ideas around storytelling, games, and theology. Join them as they discuss the power of story-based games to shape human experience, the value of games from a Christian perspective, and more.
OLIVER MIAO
Oliver Miao is the CEO of Pixelberry Studios, a Nexon studio. Their studio is the creator of Choices: Stories You Play, a Top 10 Grossing game on iOS. Their team pioneered story games on mobile and have been releasing episodic mobile content every week for the past 14 years. With Choices, they continue to innovate in the category of mobile fiction. Oliver has 17 years of mobile games experience, lead the launch of multiple Top Grossing games on iOS, and started two mobile gaming studios with friends. He loves that Pixelberry's first game, High School Story, has taught millions of teens how to deal with serious topics, like cyberbullying and eating disorders. He enjoys coaching his kids' basketball teams and volunteering with the Children's Ministry at church.